Activate your self-healing powers
Foot reflexology stimulation paths
We offer your guests a unique experience, bringing more balance back into their lives through the stimulation of foot reflex zones.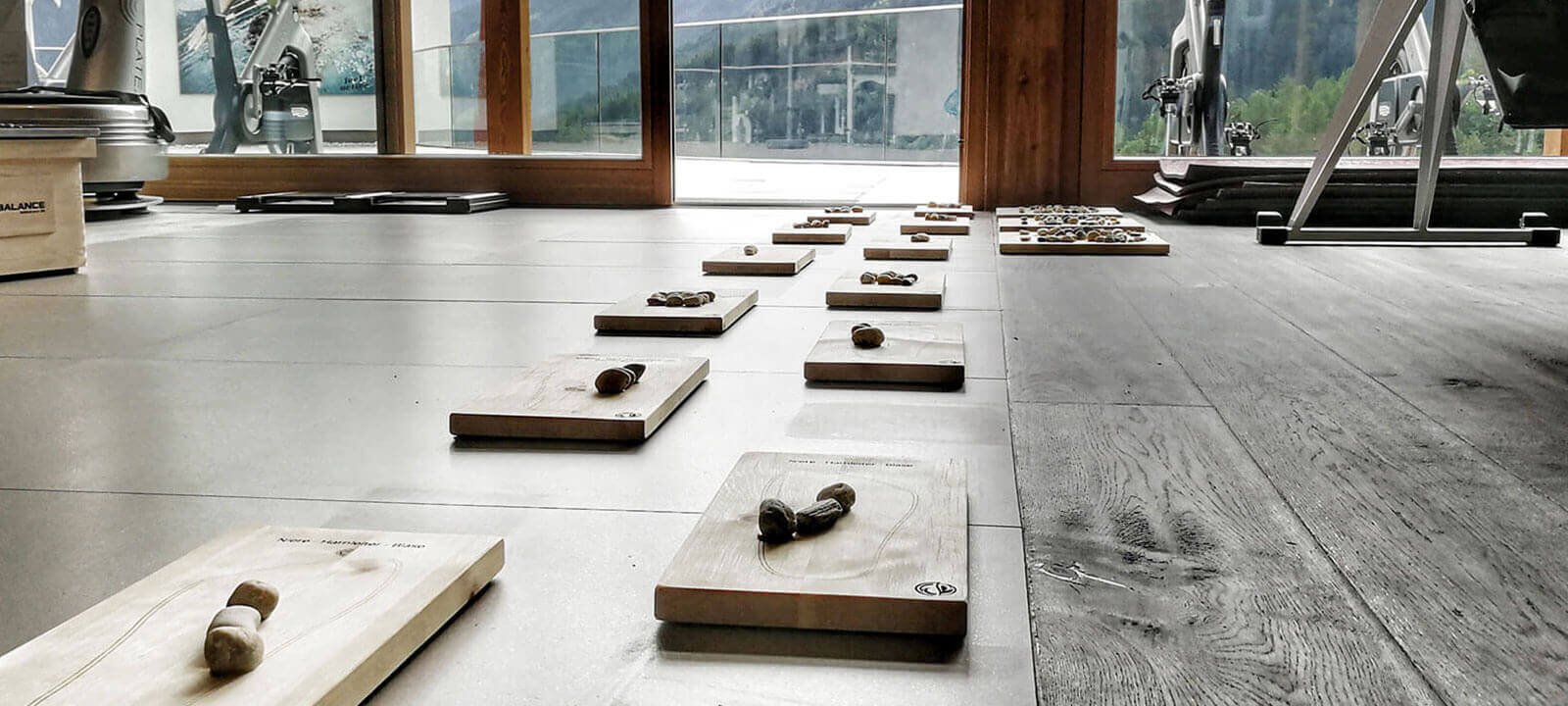 Foot reflexology massage through natural stones - a tangible experience
Full Balance has developed a unique concept to effectively stimulate specific foot reflex zones by simply using your body weight.
The ancient method of self-healing through foot reflex zones offers significant health benefits, such as increased blood circulation, activation of our body's natural self-healing powers, and improved blood flow and organ functions. Full Balance foot reflex zone massage therapy goes far beyond a normal foot massage.
We are developing unique concepts for spas, hotels, and wellness areas with Full Balance Barefoot Paths. Each piece we manufacture is unique!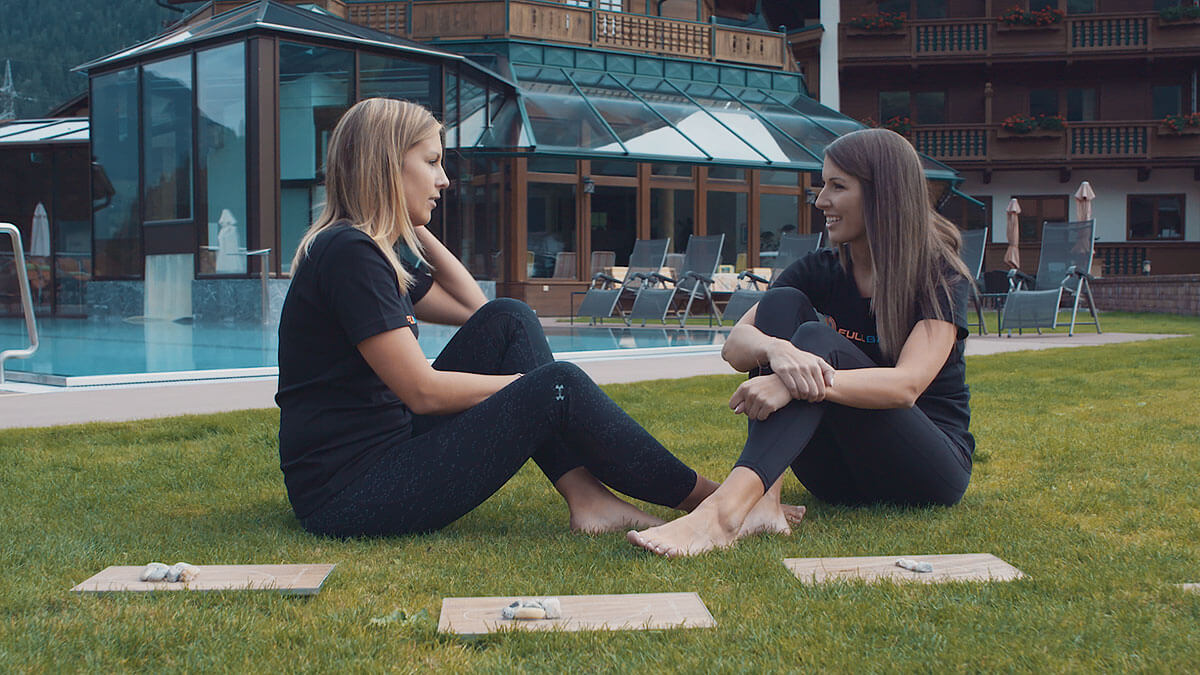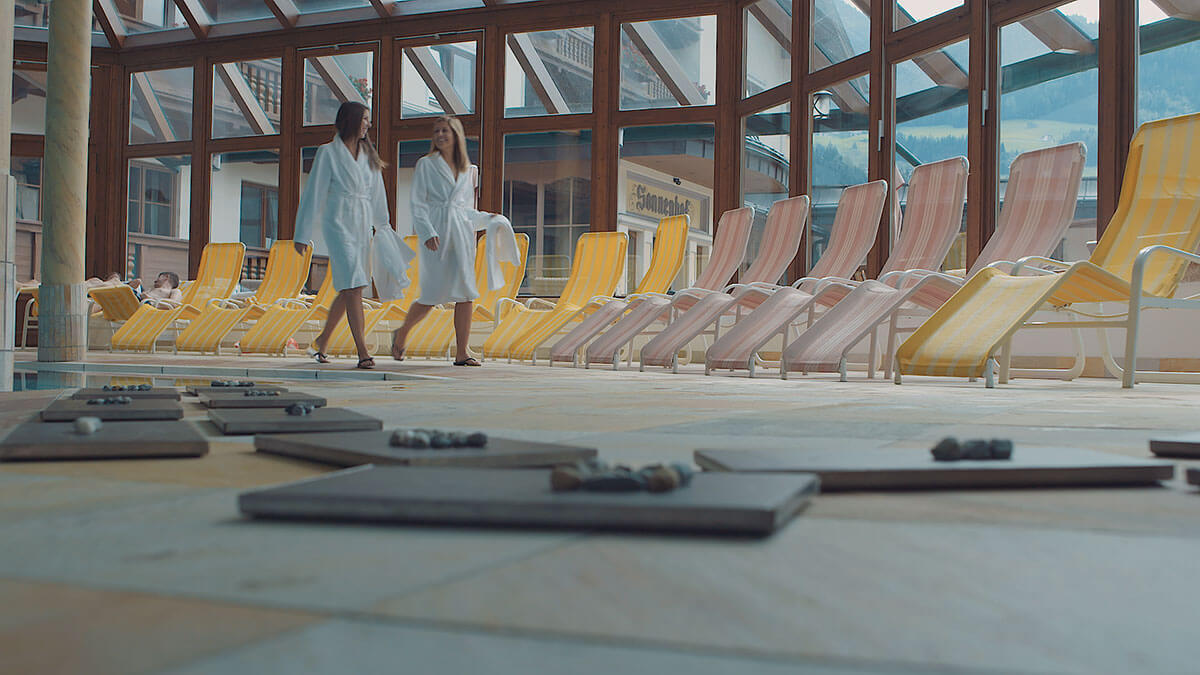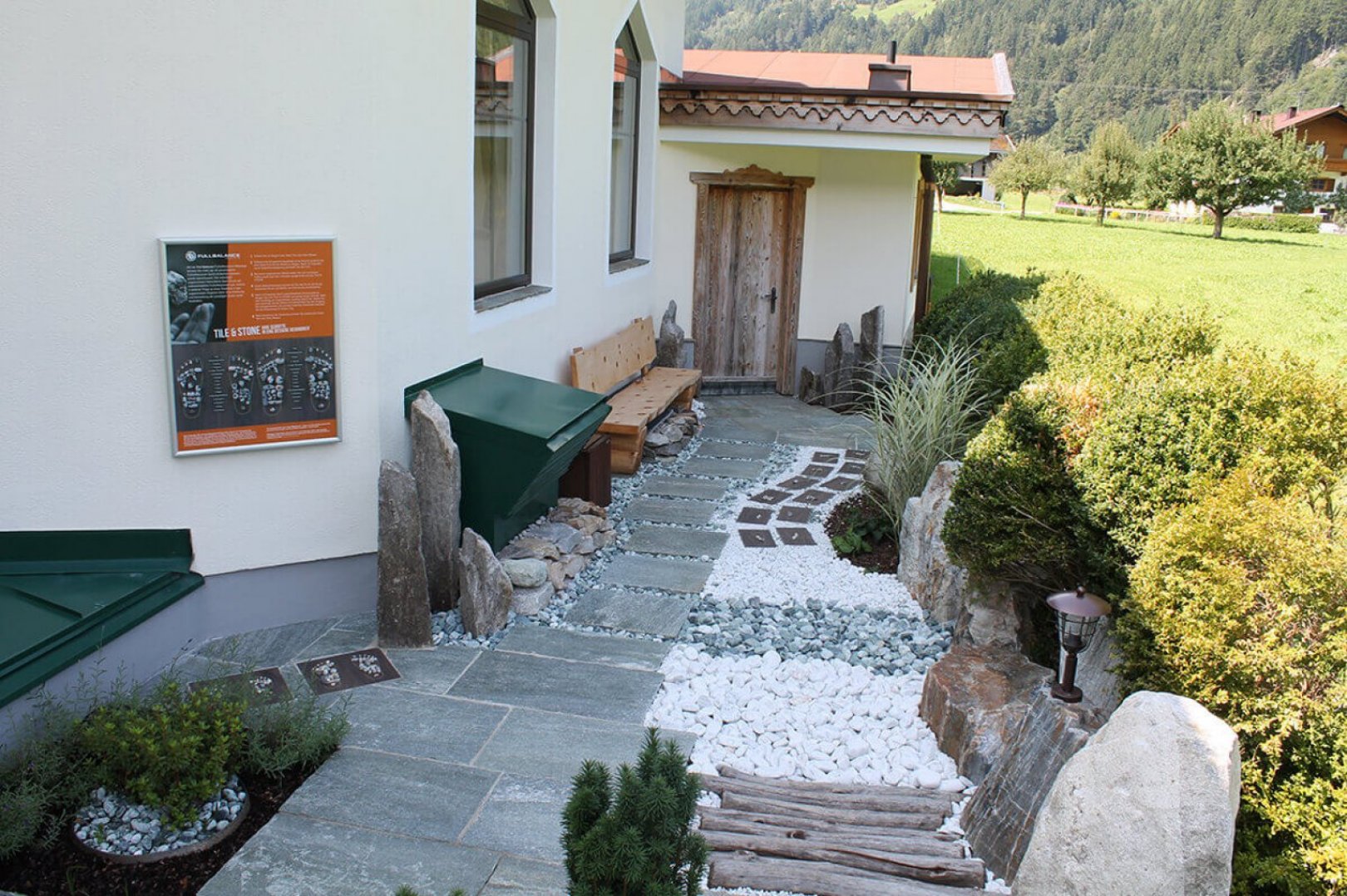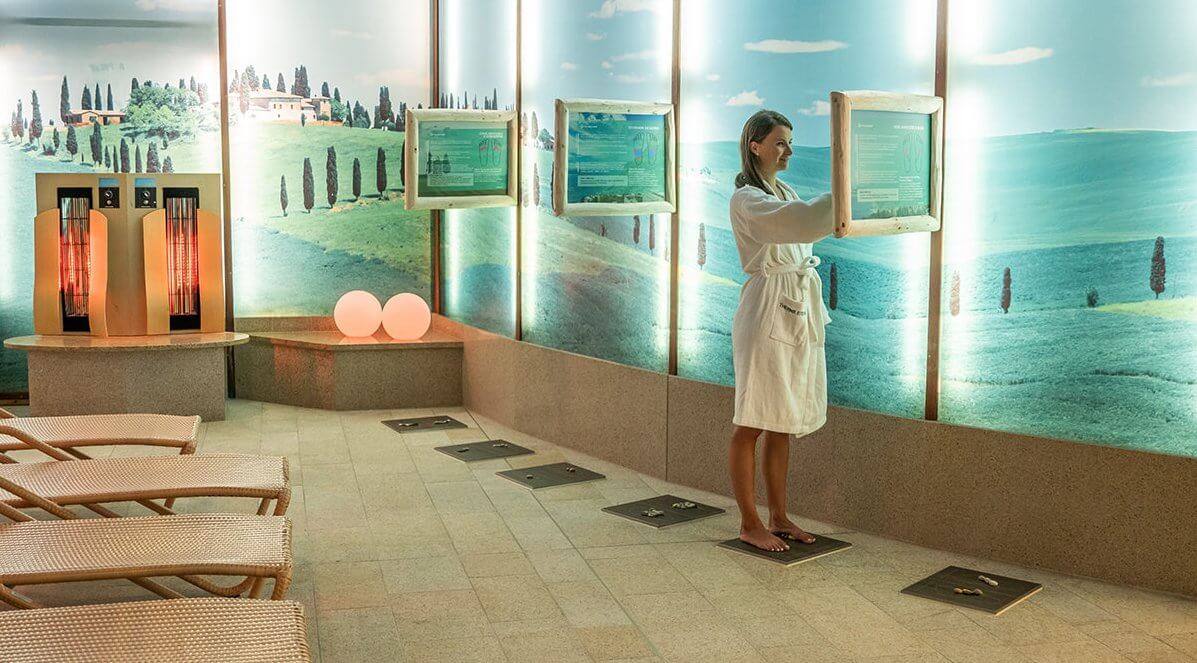 Why Full Balance?
The Full Balance barefoot paths show their positive effects right from the first treatment. The concept can be offered in wellness facilities as a holistic therapy. On one hand, as a freely accessible attraction, but also as a guided rejuvenation treatment by trained personnel. That's why we offer training for staff on how to elevate your guest's experience.
Kurt Wallner has been a trained foot reflex zone massage therapist for over a decade. The activation of our natural self-healing powers has astonishing abilities and can be positively influenced by foot reflex zone massage. Our customers confirm the positive results.
Big Foot – for rooms, suites and retail
Effective massage, promoting circulation
Natural barefoot feeling
Suitable for the whole family & every foot
Can be warmed in the oven
Available in stone pine, walnut, cherry wood
Acupressure mat – for use and retail
Massage mat with natural wooden knobs
Promote circulation and relaxation
Natural barefoot feeling
Ideal for hotel rooms and retail
Stimulation of the feet, back, neck
PINE & STONE Custom Fit
Targeted stimulation of zones
Effectively promote blood circulation in the target organ
Natural barefoot feeling
Just for you & your feet
Can be warmed in the oven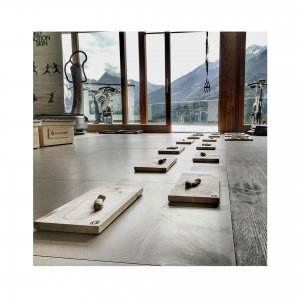 Barefoot paths
12 individual stations
Ideal for group exercises
Targeted stimulation of the foot reflex points
Intensive activation of organ and body functions
Natural barefoot feeling
Aids circulation and body recovery
"Even brief applications of the Full Balance Board, for example during daily tooth brushing or activities such as cooking, playing music, etc., activate the sensorimotor system and have a positive effect on the musculoskeletal system."

- Dr. Stefan Trobos
Do you need more details? Contact us!
Are you interested in a Full Balance barefoot path? But you're not quite sure which one to choose? Or are you looking for a custom solution? Then contact us personally, and we will find the perfect solution for you and your needs. We look forward to your inquiry!